Customized L6S in outdoor bar
Country: America
Product: Customized L6S
Project size:73sqm
The culture in USA is quite different from China, the "bar culture" is a typical, people in America prefer a toast in bar then have a dinner and sing songs in KTV. And there are kinds of bars with different themes you can spent you part time with your friend or families.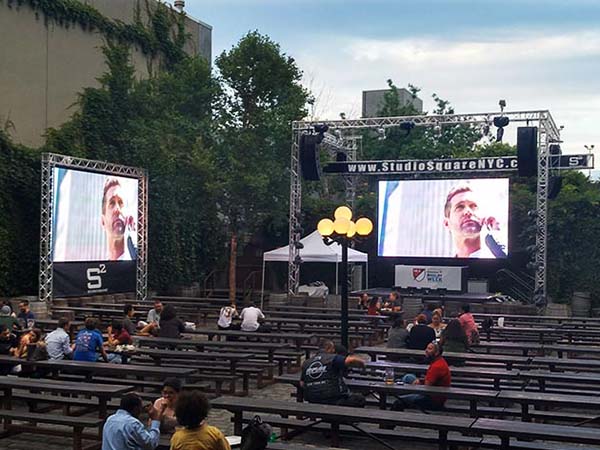 Our group had finished many LED screen projects of bars in America, most of them are indoor projects. The screens are key roles when night is coming which can broadcast live shows or MV, people can enjoy a happy time in there.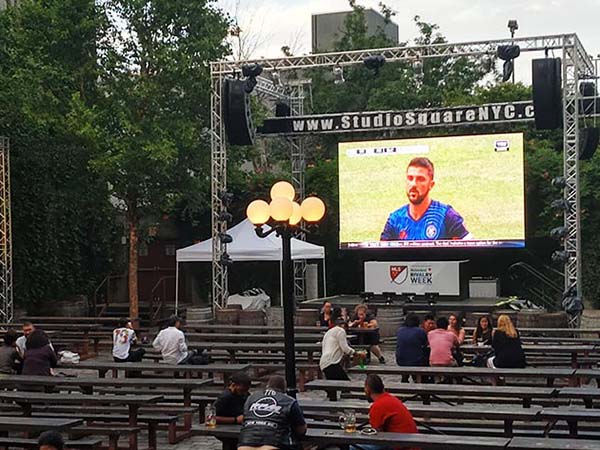 But this time I would like to share a outdoor bar's screen project, the bar is located in downtown of Kansas City, the product is L6S, our LS series is hot-sale product and performs good, it is more fit fixed applications then hanging, but the bar owner don't want to mount big screens on the wall that they ask us to do some change to meet his requirement.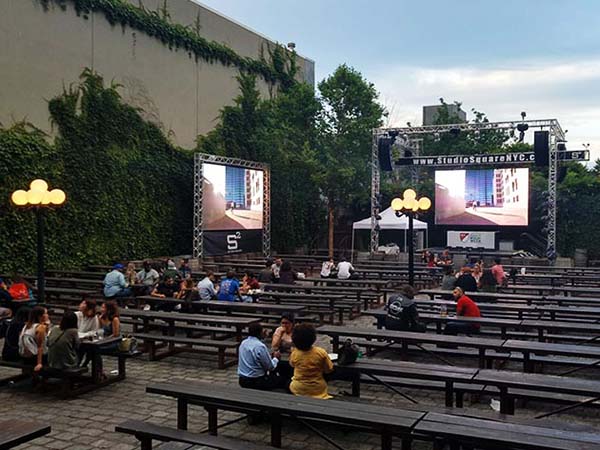 Our R&D department thought the cost is too high to meet the requirement and advice the customer to change to other product, but finally we accept the project because we value the partnership between our client even the profit rate is quite low. We changed the structure of the cabinet to meet the hanging application and it works good. When we see people gather in the bar surrounded by the shining light from the screen that we feel so proud that we had added beauty for the bar!